The most elegant way to transform how your home looks, how it feels, and how you enjoy living in it.

Introducing the new range of Lumi aluminium windows.
SLEEK, MODERN DESIGN
Lumi won't just transform your home's appearance, it will look after your family's safety. That's why every Lumi window has a high-security locking system and anti-leverage hinge bolts as standard across the range.
PROTECTS OUR PLANET, PROTECTS YOUR HOME
Lumi windows are filled with Argon gas, use low E-glass and have internal thermal breaks to retain more heat. That's good news for your fuel bills and brilliant news for the environment.
EASY DOES IT
Lumi's light, slim windows are easy to install, especially as they arrive on-site fully assembled, with no cutting required. And because of their new, slim profile they slot straight into the cavity left by the windows you're replacing.

umi Aluminium Double Glazed
Our slimmest ever design, with a fine border and generous sight lines mean it's perfect for all uses. The strength and durability of aluminium make it our most popular current model.
Lumi Aluminium Triple Glazed
Slim design with the soundproofing and energy efficiency of triple glazing, this window is perfect for windows exposed to harsh elements, making it a great combination partner with the double-glazed version.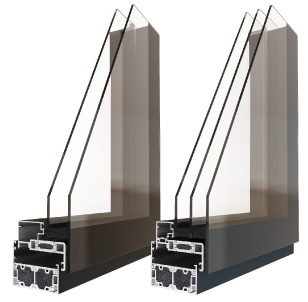 Lumi's sleek, modern design will transform the look of your home, no matter what sort of home it is.
Lumi's clean lines add modern elegance and cutting-edge sophistication to your home's exterior. They look amazing from the inside too. With a vast expanse of glass, nothing comes between you and your view.
Lumi glass is bonded flat to the unit structure and fixed in place with super-tight double gasket technology. It's not just great for letting light in, it's brilliant at keeping noise out.
Find out more on our website http://lumiwindows.com/windows/

Transform your space, take the inside out; invite the outside in.Available in 2 pane and 4 pane, Lumi lift and slide doors are every bit as stunning as Lumi windows. Equally secure too, with strong locks and robust design features, yet light and effortless to move.

Find out more on our website http://lumiwindows.com/lift-slide-doors/
The perfect partner to our all glass design
We have created a sleek and effortlessly luxurious range of entrance doors called Silka. They make a stylish statement, while complementing your new Lumi windows.
The surface of Silka has a unique, smooth texture that sets the range apart from any other. Our all glass glazing trim is a stand-out feature of the Silka range. Glass is bonded onto a ceramic border to give a cool, flush finish look to this sleek door design.
Find out more on our website http://lumiwindows.com/silka-door/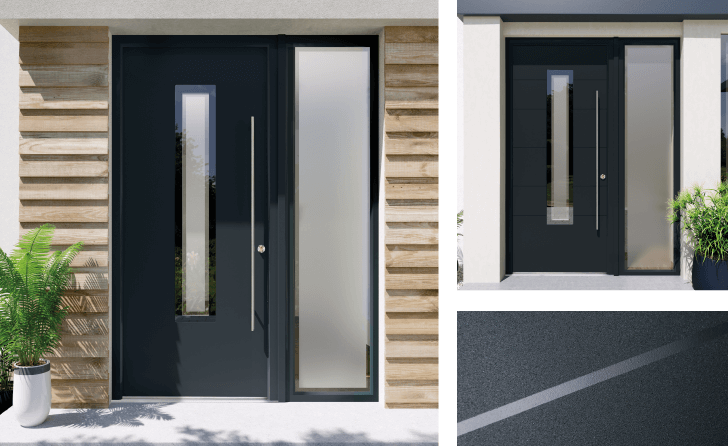 Call us today to find out why your
customers will love Lumi 03300 415 014
Lines open 8am – 5pm, Mon-Fri
sales@lumiwindows.com